Be a part of the Hollis Morgan Property Cycle
Many of our successful auction clients take advantage of the Hollis Morgan Property Cycle to instruct our Residential Team to sell their renovated and new home developments.
If you instruct our residential sales team to sell your renovated property, we will refund your buyers' premium*.
---
BUY AT AUCTION, BUILD OR REFURBISH.
SELL WITH OUR RESIDENTIAL SALES TEAM.
REPEAT THE CYCLE.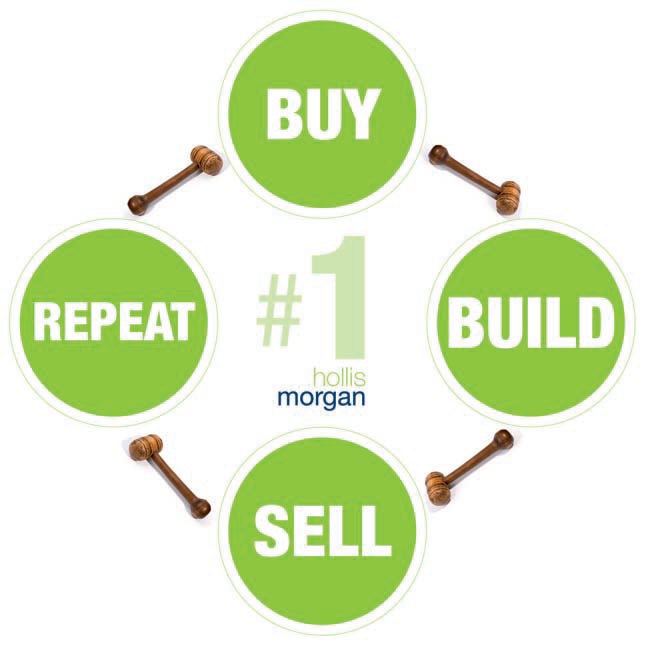 ---
"We have had the pleasure of being associated with Hollis Morgan for our nine unit apartment development in Cotham starting at the site acquisition stage and going all the way through to the final sale of the units."
Westbury Guilds Ltd.
"I purchased the site from a Hollis Morgan auction and was impressed with the service so I asked their new homes team to market the 6 properties on a multi-agency agreement. Hollis Morgan sold 5 of the 6 units – I could not have asked for anymore!"."
JH GROUP
* Based on a 12 week sole agency agreement with a commision rate of 1.5% + VAT.
---