Meet the Team
Andrew Morgan MBE and Oliver Hollis established Hollis Morgan in 2010 and their motivated team are experienced local estate agents with a huge knowledge of Residential Property in North West Bristol and other prime areas of the City.
Andrew Morgan MBE
Andrew is one of the most respected and well known estate agents and auctioneers in Bristol having spent a lifetime in residential agency and on the auction rostrum and is recognised as one of the most experienced provincial auctioneers in the country. His knowledge of property is second to none which is invaluable to one of the fastest growing agencies in the region.
His love of Bristol and his obvious concern for others has led him to be involved in a huge number of charitable events throughout his career raising thousands of pounds by his entertaining charitable auctions. For this work he was awarded The MBE in The Queen's Birthday Honours in 2013. He is chairman of several charities and is advisor to many others regarding property matters. He is currently actively involved in projects with St Mary Redcliffe church, All Saints Clifton and Clifton Village BID and other organisations in Bristol.
We Say: His ability to bring solutions and humour to tense property negotiations is legendary.
He Says: Every day is exciting and "Let's see if we can achieve a little more"
Education He says he is still learning every day !!
Home: Clifton with his wife, Elisabeth
Dream Home An isolated wreck in the country with no modern facilities
Job Satisfaction Property runs in Andrews veins and cannot wait for the next instruction. He imbues this enthusiasm into the younger members of staff and takes great pride in the meteoric expansion of Hollis Morgan.
Best Skill Ruthless on the rostrum with a statesman's touch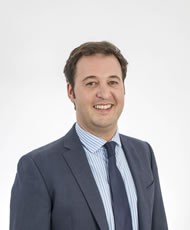 Olly Hollis
Olly has worked in Estate Agency since 2003, beginning his career as Andrew's junior negotiator at a local independent firm before moving on to auction assistant and eventually running the sales department. Olly then founded Hollis Morgan with Andrew in 2010.
Having been brought up in Clevedon his family moved to Bristol in the early 90's where with his two brothers he attended Clifton College. As a gap year after school he worked as a swimming pool salesman in Oxford before moving to Cardiff to complete a Marketing Degree before moving back to Bristol to start his career in property.
We say – Able to cut through the waffle and quickly identify what needs to be done.
He Says – I'm listening…you tell me what you want and we will make it happen!
Education – Clifton College, University of Life ( briefly! ) University of Cardiff
Home – A converted coach house in Clifton with his wife Jodie.
Dream Home – A Miami style white cube in Ladye Bay Clevedon overlooking the channel or anywhere with a fishing lake!
Job Satisfaction – From opening Hollis Morgan in 2010 with one telephone and a computer and only 1 flat to sell to now seeing a thriving and motivated team of individuals who enjoy coming to work.
Best Skill – Straight talking and always with his infectious grin… he will quickly spot the commercial opportunity or angle and then seek to turn it into a star!
---
Nick Heal
Auction Sales
Nick was brought up in Gloucestershire and studied for a Property Management and Investment Degree at the University of West England. He followed his traditional family career into the property industry, joining Hollis Morgan in 2012. Nick is responsible for auction viewings and he covers the whole of our active region
What we Say - Ever reliable with a level headed approach to life.
What he says – I can get to anywhere in Bristol in under 20 mins in my Mini!
Education - The King's School Gloucester and UWE
Home - Clifton
Dream Home - Detached manor house in Long Ashton, with a paddock to practise his "short game".
Job Satisfaction - Dealing with a wide range of properties from single garages in Weston, Prime Investments or Medieval Ruins.
Best Skill - Being friendly, conscientious and patient
Calum Melhuish
Associate Director
Calum joined Hollis Morgan in 2012 having previously worked for an independent chain of Estate Agents in their Henleaze Branch. Joining as a sales negotiator he quickly progressed to head up the Residential Sales Team and we were delighted to invite him to become an associate director in September 2015.
What we Say – He is wise beyond his years and is a real long term asset to the firm.
What he says – I'll have it on the market in 24 hours!
Education - Chew Valley School
Home – Southville
Dream home - Penthouse apartment at Bridge House
Job Satisfaction - Personal recommendations and then being able to back that up with an excellent service.
Best Skill – Negotiation and managing the sale with meticulous attention to detail.
Mike Hayne
Senior Negotiator
Mike was brought up in Chew Magna and then North Bristol and he joined Hollis Morgan in 2014. Mike worked for number of years as a sales negotiator at a chain of Estate Agents in their branch covering BS9. Mike has quickly established himself as an invaluable member of our team and is earning an excellent reputation with our clients and was promoted to Senior Negotiator in September 2015.
What we Say – He has the unusual combination of a real hunger for deals balanced with a cool headed persona.
What he Says – I bet you £10 it will be under offer by the weekend!
Education – Completed A-Level's in Almondsbury.
Home – Shirehampton with his girlfriend Laura. Ever the Estate Agent he refers to it as "on the edge of Coombe Dingle overlooking the Avon gorge and the nearby golf course"
Dream home - Semi-rural, long driveway, garage, and wood burning stove!
Job Satisfaction - Helping nice people find and get to move into their dream home.
Best Skill - Honesty, determination and making people feel comfortable on viewings.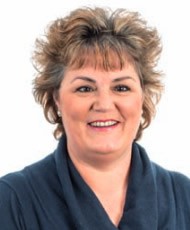 Kim Larnach
Office Administrator
Kim, originally from Surrey, has been with Hollis Morgan from day one. Kim is friend and mother to the team manages the offices on Saturdays and assists at the auctions.
We say – A rock that can always be relied on
She Says - There is always a sensible solution!
Education – Norfolk and Gloucester
Home – Clifton Village

Dream Home – Cotswold house in either Sherston or the Colne Valley
Job Satisfaction – The buzz of the auction and quietly helping behind the scenes to make sure it all goes right on the night.
Best Skill - As a partner at John Lewis for 23 years a fantastic understanding of customer service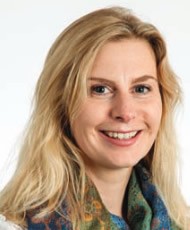 Jodie Hollis
Auction Compliance Officer
Jodie was raised in the seaside Village of Silverdale in Cumbria but moved to Bristol and completed a Law Degree at Bristol University. Jodie is responsible for auction legal compliance and managing the signing up process at the auction.
We say – We can relax knowing she is there to take care of the complicated bits!
She Says – The process is simple – its you lot that make it complicated!
Education – University of Bristol and UWE.
Home – Clifton with Husband Olly and dogs Bo & Badger
Dream Home – A windmill in Devon
Job Satisfaction – Being able to use my legal training and working in tandem with the solicitors to sign up over 50 contracts in less than 1 hour.
Best Skill – Actually being able to enjoy the frenzy that is the auction signing up room.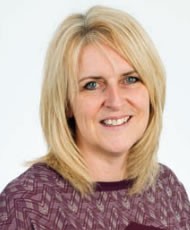 Sarah Western
Office Manager
Sarah coordinates the day to day running of our business, she has lived in Bristol for nearly 30 years and worked previously for Her Majesty's Courts and Tribunal Service in Bristol and North Somerset. She joined us from a HR & Employment law company where she has worked as a Legal Secretary for the past 2 years.
Sarah is also responsible for the auction legal process in the build up to the sale.
We say: Sarah is a can do person and a vital member of the team – full of pragmatic solutions.
She says: That's completed now what's next.. .
Education: Bristol (a long time ago!!!)
Home: Backwell with husband Simon and son Connor. Daughter & grandson are not too far away in South Bristol.
Dream home: Rural dwelling, on edge of Bristol, with more land for some chickens and with great walks on the doorstep.
Job satisfaction: Offering support to the team to help the office run smoothly
Best skill: Adapting to change and keeping calm under pressure, always courteous and friendly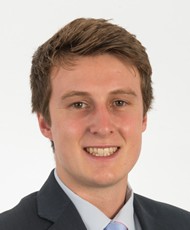 George Harris
Sales Negotiator
George joined Hollis Morgan team on a Full Time basis as a Sales Negotiator in the Summer of 2016 following the completion of his Degree course in Cardiff having previously worked with us on a temporary basis over the last 18 months.
We say: Having previously worked for us we identified a shining star!
He says: I am very excited to begin this new challenge and look forward to learning fast.
Education: Clifton College and Cardiff University
Home: The Harbourside
Dream home: Large modern penthouse flat with a balcony overlooking the city
Job satisfaction: My first sale just 4 days into my new job!
Best skill: Calm, confident and engaging with youth on his side.

New Recruits
This could be you…We are always looking for talented and motivated individuals to join our team.
Please send your CV and a brief cover note to Sarah@hollismorgan.co.uk
---